Menoufia Medical Journal Follow
ISSN - Print: 1110-2098, Online: 2314-6788
The Menoufia Medical Journal is the official peer-reviewed journal of the Faculty of Medicine (menofia.edu.eg).
Menoufia University was founded in 1976 in Shebin El-Kom, Menoufia Governorate. Today, it is one of the largest universities in Egypt with 22 faculties and institutes and nearly 80,000 students across the original campus in Shebin El-Kom. It has wide and remarkable activity in research and publications. website: https://www.menofia.edu.eg/
Our faculty mission is to provide medical education that guarantees a national competitor graduate, who is committed to medical ethics, aspired to long life self-learning and team working: advancing the scientific research and having an active role in community development and family health promotion in Menoufia. The faculty is accredited from The National Authority for Quality Assurance and Accreditation of Education "NAQAAE" in 2013. MMJ is the official journal of Menoufia University and Menoufia Faculty of Medicine. Menoufia University, as one of the higher education institutions in Egypt, hopes to be among the leading universities in the Arab world and Africa in the development of knowledge, research and the welfare of the societies. Contributing to the cultural, cognitive, and moral construction of the human being and deepening national and international belonging by providing educational, research and community services in accordance with reference standards to achieve sustainable development of the environment and gain community confidence in a way that achieves the university local and regional upgrading. Also, by preparing memoranda of understanding and proposed cooperation projects with other universities and research institutions in Egypt and worldwide.
The faculty aims to promote, develop, and exchange scientific knowledge and technical co-operation between clinicians, scientists and others involved in the field of Medicine. It also strives to promote scientific research in various aspects of Medicine and to establish the highest ethical standards in Medicine. Also, it works to disseminate knowledge and information amongst the public in relation to medicine. ISOT accepts grants, donations, and endowment from the Government, public and individuals for achieving the objectives of faculty and institutes awards, fellowships, scholarships, grants, stipends, remuneration to the students, deserving members and the research scholars to enable them to undertake education, patient care and research in the field of medicine. It organizes national, international, regional meeting, conferences, and CME. It also interacts with other national and international societies, NGOs, agencies, and individuals to promote the objectives of the faculty.
Visit the Menoufia Medical Journal homepage.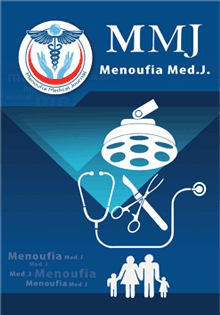 58 papers to date 1,400 full-text downloads to date 1,400 downloads in the past year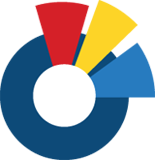 This collection is part of the ™